Acis and Galatea DVD review
April 7, 2010
The DVD of Handel's
Acis and Galatea
, recorded live, has translated so well to DVD that it is "almost like being there at the Royal Opera House". (Brandon DuHamel,
Blu-RayDefinition.com
)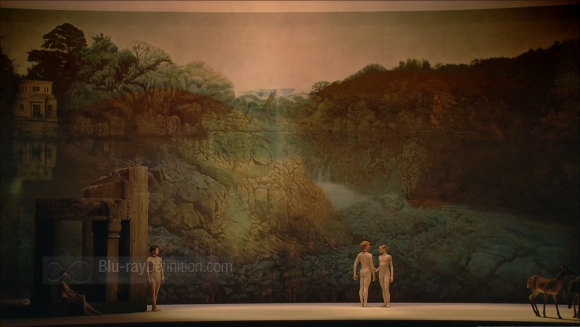 "This production from the Royal Opera with Christopher Hogwood and the Orchestra of the Age of Enlightenment does Acis and Galatea a great justice.....For a beautiful afternoon of light and enlightening entertainment, Hogwood and the Royal Opera's Acis and Galatea will not disappoint in this splendid high definition effort from Opus Arte."
To read the full review click here.
John von Rhein agrees that this is a "first-class" DVD
"What could have proved an awkward marriage of operatic oil and balletic water actually works quite delightfully. For this, let's give thanks to McGregor's eye for striking stage pictures and ability to invent fluid, dramatically apposite movement, along with the considerable skills of the performers....The period instrumentalists of the Orchestra of the Age of Enlightenment infuse the score with crackling verve and airy grace under Christopher Hogwood's stylish hand."
To read the rest of the article from The Classical Review click here.