'John Dowland on the Keyboard' published in Early Music
The third and final article of Christopher's in
Early Music
has just been published (in Volume 41, Issue 2).
As well as being a survey of the numerous examples of John Dowland's music arranged for keyboard (a selection edited by Christopher in 2005), there is also a transcription of a newly discovered arrangement, here published for the first time. See below for the abstract.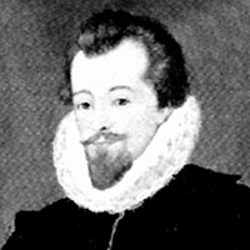 Despite the notable absence of any original 'Dowland keyboard music', 17th-century keyboard players were almost as familiar with the composer's works as lutenists (who were often one and the same). More than 50 English and continental keyboard settings are known to survive—by such respected contemporaries as Bull, Byrd, Farnaby, Peerson, Philips, Scheidt and Sweelinck—but are rarely performed today due to mis- givings about the legitimacy of 'arrangements'. In making the case for the reinstatement of these works in the keyboard repertory this essay surveys all known manuscript sources (with appendices listing modern editions and concordances with the lute originals) and illustrates the range of compositional approaches they represent: from simple, literal transcriptions to highly virtuosic elaborations, some evading and others embracing Dowland's striking dissonances. Also published here for the first time is a new arrangement by Benjamin Cosyn of Lachrymae from a recently discovered manuscript source now part of the private collection of William H. and Judith M. Scheide.
August 12, 2013